My main reason for starting a blog, was THIS PAGE. Frustrated with the lack of readily available information for those affected by a brain tumor diagnosis or dealing with paralysis and recovery, I resolved to create a blog just to provide any information I found useful in my journey. This page, though not comprehensive, consists of some useful links for facilities, organizations, services, and professionals with whom I have some personal experience. As my site grows, my circle of connections expands, etc. I will update and continue to add to the information below. If you have any feedback, questions, or suggestions, please visit the contact page and let me know.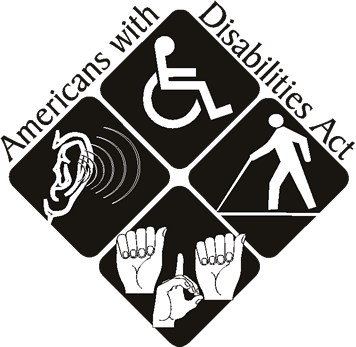 National Support Organizations
This is a great way to get involved, get connected with other brain tumor patients, caregivers, and advocates. I am a volunteer and Greater New Haven (CT) Brain Tumor Ambassador. I am looking forward to developing a lasting connection and contribute in some way to alleviate the fear of someone dealing with a brain tumor diagnosis.
American Cancer Society

Organization Information/ Homepage

American Brain Tumor Association
Organization Information/ Homepage

National Volunteer Network/ "CommYOUnity" Page

National Brain Tumor Society
Organization Information/ Home Page
Connecticut Support Organizations, Facilities & Services
Support Organizations
Connecticut Brain Tumor Alliance
Support/ Inspirational Blogs by CTBTA members and volunteers

Visit their webpage for additional links, patient and family support pages, and meet their group members! I am grateful to have found them and get involved with them.
Hospitals
Neurosurgeons

My neurosurgeon:

Dr. Michael L. Diluna, MD

Great bedside manner, took time to consult with and inform me of my options. I respect that he also encouraged me to seek a second opinion. I chose him and I'm happy.

Dr. Joseph Massa Piepmeier, MD

https://medicine.yale.edu/neurosurgery/faculty/joseph_piepmeier.profile

Well-respected and accomplished neurosurgeon. Patients include Connecticut Brain Tumor Alliance Executive Director, Christopher Cusano.

Neurologists

Yale New Haven Hospital & St Vincent's Medical Center

Neurologist: Associated Neurologists of Southern Connecticut, P.C.

Nicholas Blondin, MD

Caring, well-respected physician, I have recommended him to others as well. Provides comprehensive care in a compassionate manner. I never feel rushed with Dr. Blondin and I always leave feeling comfortable with the expectations for the next visit or step in the plan. He is also very involved with the Connecticut Brain Tumor Alliance and active in fundraising and legislative action for brain tumor awareness and funding.

Thomas B. Toothaker, MD

I see Dr. Toothaker for Botox Treatment of the lower leg secondary to spasticity. He is wonderful, very compassionate and thorough. Though I have relocated to NY for work, I still return to see him for my treatments. Would highly recommend.
Rehabilitation
Absolutely an amazing facility with a dedicated, competent, and caring staff. I was treated with dignity at all times and I would highly recommend this as you consider rehab facilities either for yourself or a loved one. Having referred many patients here, it was not until I was a patient here myself that I realized what an invaluable asset it is during one's road to recovery. I was admitted to the stroke unit and was active with speech, physical, and occupational therapy. My two month stay and year long outpatient therapy were instrumental in my success to walk, work, and thrive again.
V.I.S.I.O.N Rehabilitation at Quinnipiac University

http://www.quinnipiac.edu/institutes-and-centers/center-for-interprofessional-healthcare-education/vision-rehabilitation/

I cannot compliment this organization enough. It is designed to provide continuation of outpatient therapy for uninsured patients including those who are insured but have reached their rehabilitation coverage maximum for the year. At a time when I was not working and no longer had allowable therapy coverage, I found this group and I am so grateful. You are seen by Quinnipiac OT and PT students and your visit is overseen by a licensed instructor who is either an OT or PT. I found the visits with the students extremely professional, therapeutic, and safe. I was actually disappointed to leave!
If you do not live near Quinnipiac University medical campus in North Haven, CT then ask your physician or therapist if they can recommend any centers which provide free therapy as a part of an instructional program. Please share any information you have with me as well so that I can add it on this page as a reference for others.
STAR Physical Therapy & Sports Rehabilitation

http://www.ct-ortho.com/physical_therapy.asp

A great facility with dedicated, professional, and personable therapists. I have been a patient with them after I developed significant, debilitating pain with overuse of my stronger side and of my affected shoulder. Since starting therapy here, I have increased endurance and less pain. Highly recommend for anyone dealing with pain or disability.
Fitness & Recreation
As someone with painful hemiparesis, who was initially weary of working with a non-allied health professional outside of a medical facility, I found my experience here to be rewarding and essential. Owner Claudio Boni is knowledgeable, attentive, skilled, and dedicated. If you require PT based training, look no further. Additional information may be found at:
http://achievefitnesspersonaltraining.com/
Chapter 126: Sports & Fitness, An Oak Hill Center

New England's first sports and fitness designed specifically for adaptive athletes and individuals with disabilities. Monday to Friday 8AM - 9PM, Saturday 9AM - 3PM, Sunday closed. The facility is open to all people, designed specifically for people with disabilities, their caregivers, and their families. According to the facility's brochure, the cost ranges from $10 individual/ $25 family a day to $648 individual/$918 family a year with a one time joining fee $25. Included in full facility Membership Benefits are fitness orientation, customized exercise program, group exercise classes, drop in recreation sports, and reduced program fees.

Additional information: www.chapter126.com
Transportation
MyRide (American's with Disability Act, ADA)

If you or someone you know has become disabled and will need transportation services either to rehab, doctor's offices/ hospital, errands then you should consider MyRide if you live in the Greater New Haven Area. They provide door to door services if disabled or outside of a certain distance from a bus route for a very reasonable fee.
I found them extremely useful and I am grateful this resource was available. Here is the link:
Additional Transportation Services
Uber Driving Services:
Per their company page:

Uber is evolving the way the world moves. By seamlessly connecting riders to drivers through our apps, we make cities more accessible, opening up more possibilities for riders and more business for drivers. From our founding in 2009 to our launches in hundreds of cities today, Uber's rapidly expanding global presence continues to bring people and their cities closer.
Uber CT: https://www.uber.com/cities/connecticut
Driving Assessment
If you or someone you know has become recently disabled and would like to start driving again, then a re-evaluation would likely be needed. In CT, there are a few private organizations whom you could contact, but use caution as there can be significant out of pocket expense if insurance does not cover for the evaluation which ranges around $500 and up. The cost of adaptive equipment deemed necessary by the evaluation would then be an additional cost. However, the advantage of such organizations is that you can potentially be seen much quicker.
Another option is to go through the Department of Motor Vehicles (DMV) and Bureau of Rehabilitation Services (BRS) and apply for their Driver Training Program (DTP). This process involves contacting the Medical Records Office at DMV and requesting paperwork to submit to BRS. Many if not all of the forms can be downloaded from the DMV website. These include an eye exam, neurologist/neurosurgeon note of approval and or acknowledgement that you have no serious limitations which prevent you from safely operating a motor vehicle, and then the note of any referring physician. Once completed, send the aforementioned forms back to DMV for review. They will then forward them to BRS. After they assess the forms, you get a phone call from a DMV instructor to schedule a road test or driving test. At this point it is determined if you pass or fail and if you fail, you are referred to a testing center for more specific assistance/ detailed evaluation.
Here are the links:
Department of Motor Vehicles (DMV)
You will need to contact their Medical Records Office. They will further instruct which forms you must fill out, which doctor, and where to fax. Once received they will forward to BRS.

Bureau of Rehabilitation Services (BRS)

Private Organizations

Easter Seals Crossroads

McLean Driver Rehabilitation Program